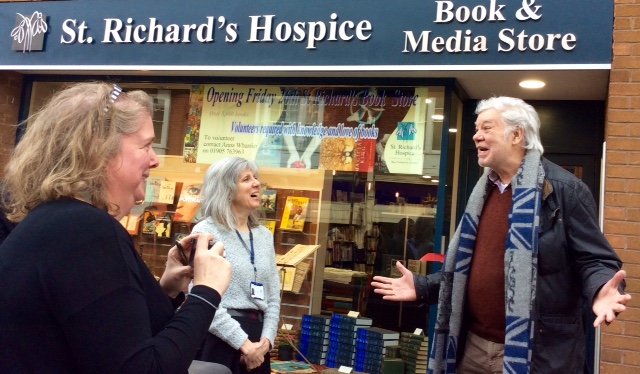 posted on 28 Feb 2016
St. Richard's Hospice Book and Media Store, Malvern
It's always great to welcome a new bookshop to any High Street and the opening of the St. Richard's Hospice Book and Media Store on Friday 26th February 2016 in Malvern Link was a moment for everyone to savour. After several weeks of frantic work to convert their former general purpose charity store into a specialist book and music shop, the doors were officially declared open by celebrity actor Matthew Kelly.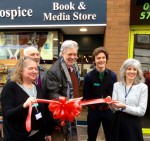 The shop space is not huge but it has been artfully transformed into a book-lined den that was positively pulsating with customers when I arrived in the early afternoon. The shop seems to have a good balance of stock ranging across all the key categories you'd expect to find and a dedicated collectibles section right beside the till counter. There's also a 'valuables' section in a glass-fronted case behind the till - I'm not so sure how this will work out though because for customers it's quite hard to see the books clearly without having to get behind the counter with the staff!
As I've pointed out before, charity bookshops have their hands tied when it comes to stock - you can only go with whatever gets donated and if that's not too exciting you just have to wait until your luck turns. Having spoken briefly with the book manager I know that they are desperate to keep the quality as high as possible - and that is wholly admirable.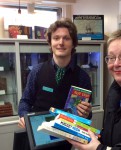 So, we have to wish them well and hope that the shop flourishes. There are no other bookshops in this part of Malvern but it's not far up into Great Malvern where there are others (see the reviews). It's becoming a town that is a must for anyone who likes a good rummage around a bookshop.
Terry Potter
February 2016