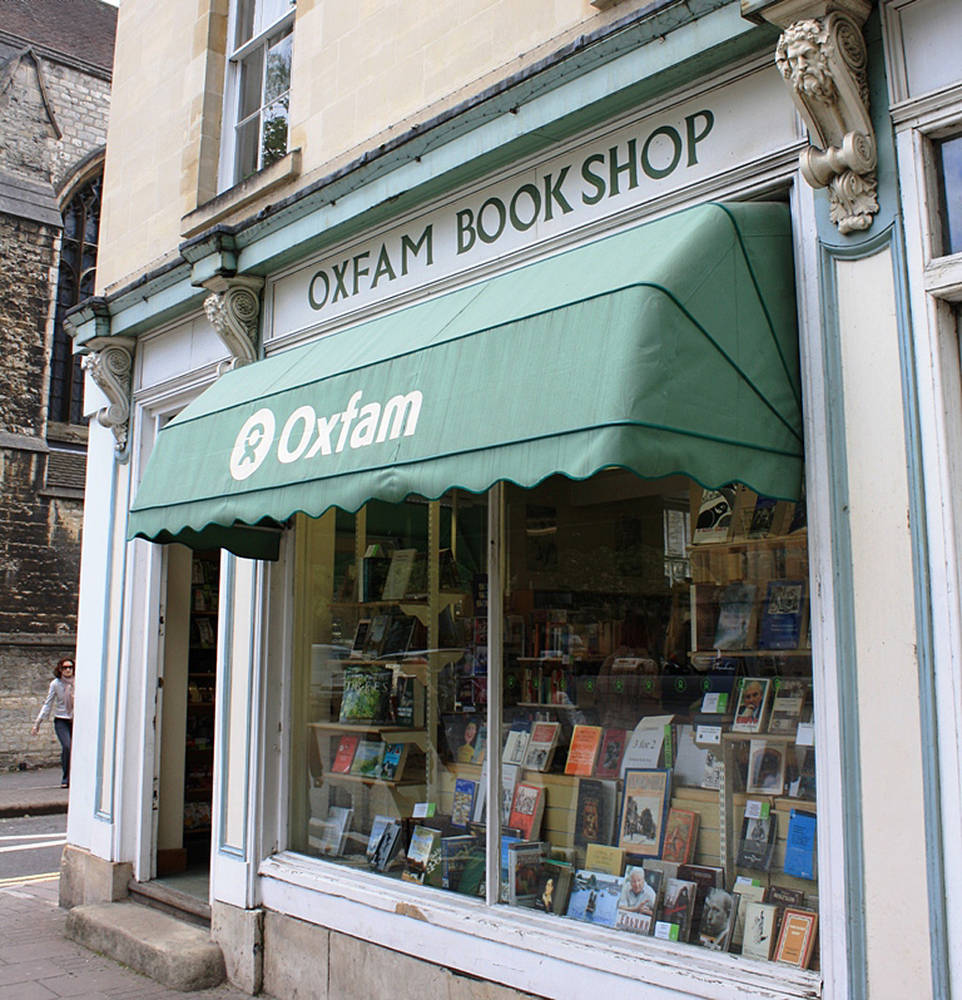 posted on 08 Dec 2015
Oxfam Book Shop, St. Giles, Oxford
This shop feels like a place we've been visiting for ages now. Discovering Oxford for the first time many years ago this shop was one of the gems we stumbled on and have returned to time and time again.
The shop is only five minutes from the central Oxford shopping area in St. Giles - head towards the Ashmolean Museum and just keep going a little further down the main raod and you can't miss it. It sits on a corner location and so has the benefit of having two big show windows that are always worth taking a careful look in before you enter the shop itself.
It's not a big place but the space is well used. They have reorganised the books a number of times so I suspect that things will move around again but at our last visit fiction, classics, children's and history were upstairs and the rest of the usual categories down in the basement. There has always been a decent sized academic section which is understandable in a university town.
They do have a few collectibles but my impression is that they are fewer and further between these days - it may be that they aren't getting onto the shop floor but being redirected to internet sales. It might just be, however, that they aren't getting much donated that's genuinely interesting from a collector's point of view but what there is you'll find in a display case facing you as you walk in and adjacent to the cash till.
As with all Oxfam book shops these days the prices are unpredictable but inclined to the expensive end of what I'd expect to pay. You will have to work hard not to find something you want and the fact that it is a charity shop is something you soon forget when you start browsing - it feels a lot more like a book shop than many of the Oxfam shops I've been into.
Pay it a visit when you're next in Oxford - especially if you're there for the museum or the theatres which are a short walk away. You wont regret it.
Terry Potter
December 2015
(Photo:  http://www.coolplaces.co.uk/places/uk/england/oxfordshire/oxford/1255-oxfam-secondhand-bookshop)