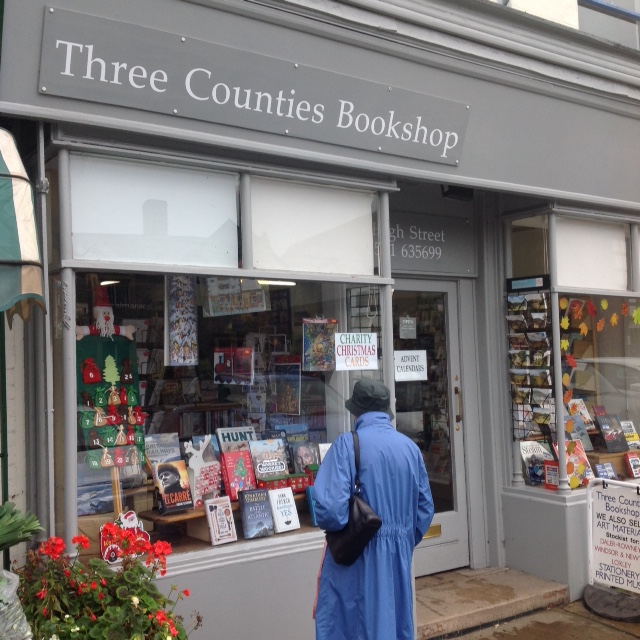 posted on 17 Nov 2015
Three Counties Bookshop, Ledbury
Let's start will the best part of this shop - buy something from here and you'll get a very warm welcome and great service. Having said that, I have to say with some regret that the word 'confusion' best describes my experience of the shop. When you enter, the foyer area is where you'll find new releases and what can best be described as 'gift books' - a sort of island display cabinet sits in the middle of the floor and creates a rather cluttered and claustrophobic atmosphere and set out on there is a complete miscellany of unrelated new titles. 
Going up a few steps onto the next level, by the till counter, the shop is packed with greeting card racks that grade into a range of art supplies - paper, pencils, tubes of paint. Carry on past those and on the left is a shelved wall of childrens books for sale at full price - although I have to say it wasn't entirely clear to me what the stock and purchasing policy is.
Keep going and then you're into what amounts to a large remainder section with the books displayed on tables and shelving. Again I was completely unable to identify what the unifying nature of the stock could possibly be. The books aren't even cheap enough to make you pick up a title on speck or just for the hell of it. What exactly is this all about? I just don't understand it.
To be fair, I did buy a couple of remaindered children's books and I don't want to put you off taking a look because amongst the confusion it's quite possible that you'll stumble on something you want. The shop is close enough to Ledbury Books and Maps to make the visit worthwhile so what have you got to lose?
Terry Potter
September 2015