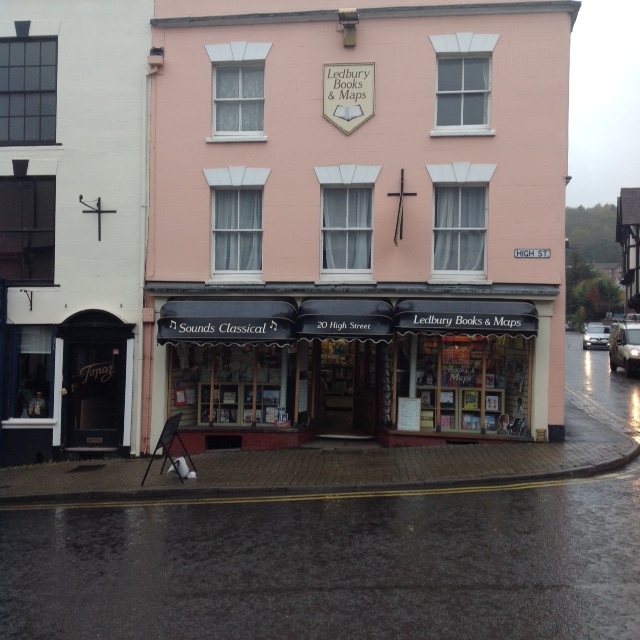 posted on 17 Nov 2015
Ledbury Books and Maps
When I first started visiting this bookshop some years ago, as well as being a book and map shop it also kept a few racks of classical music c.d.s and I always felt the place was a bit confused and lacked a true identity. Over the years the music and the maps have largely been disposed of and the shop has become a really rather good independent bookshop that now has a much more substantial presence.
The real strength of the shop for me is the extraordinarily well selected stock. The balance between hardback and paperback, fact and fiction, adult and children's is really very well judged and I think this shows that the owner (s) of this shop really understand books and readers. The shop isn't huge and so there's always a delightful sense of jumble and abundance without confusion. It's colourful and full of promise because whilst you will certainly find most of the high profile new releases, you will also find books that the chain stores will have passed on. Satisfyingly, the shop also seems able to get its hands on a fair number of signed copies which suits me fine.
The shop has quite an imposing curb-side presence on the High Street, right by the crossroads that funnel cars through the town - so perfectly placed to be noticed. The building is really characterful and well maintained and inside the decor is excellent - good lighting helps and adds to the light allowed in by the big front windows. The service is attentive and cheerful without being over the top - which is pitched just right for me.
Well worth a regular visit.
Terry Potter
November 2015