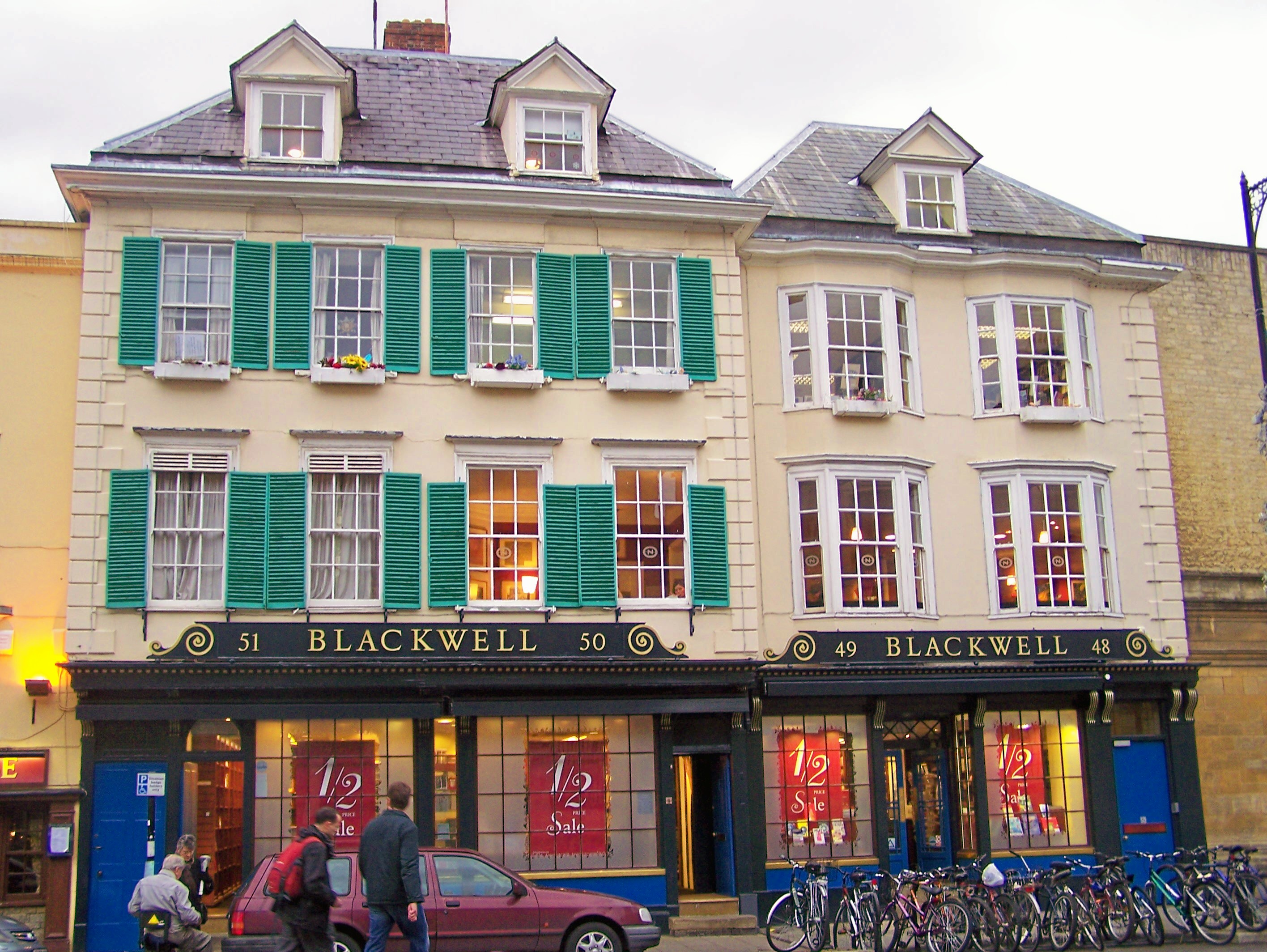 posted on 22 Oct 2015
Blackwell's Bookshop, Oxford
This is a giant shop to go along with it's giant reputation. Blackwell's is more of an experience than a shop and it's quite possible to spend hours in there and still have to trundle down the road a little way to visit the separate art bookshop - which is in itself a place capable to offering up rich pickings.
As well as having a well stocked fiction section (please stop fiddling around with the layout of the fiction!!) which you encounter as you go in off the street, they now have an impressive range of 'young adult' stock that effectively merges into the adult books – presumably arranged this way to deliberately break down the artificial barriers between the two genres.
At the back of the ground floor is the richly dense children's book department that specialises in versions of the classics as well as new releases. You've a pretty good chance of finding some recently author signed editions in both adult and children's sections and if there is a special edition this is probably the best place to find one.
But Blackwell's is more than just a good new release bookshop. It also boasts a rare(ish) book collectors section which has a slightly churchy atmosphere and isn't as welcoming as it could be. The books are encased in glass-fronted, locked, cabinets – presumably to deter theft and enhance the collectible nature of the goods. I'd like to see them rethink this area because clearly it's not customer friendly. I suspect they probably do most of their rare trade over the internet or by post and walk-in trade must be quite spasmodic – in all the time I've been there I've never seen anyone buy anything. They clearly need to make a decision – either this is part of the shop and it should be made more accessible or it isn't, in which case it could be safely shut away to get on with it's internet trading. This half-way house is just frustrating.
Happily, they also have a much more accessible, if less collectible, second hand section. This has shrunk in size recently and moved down from occupying the whole of the top floor to having about half of the floor below. As befits a university town, there's plenty of good reading copies here and the range of subjects is pretty impressive – especially at the academic end of the spectrum. I've picked up some real bargains from here in the past because whoever is doing the pricing of the stock is taking a sensible approach to it.
This shop is worth a visit to Oxford in it's own right. They are, of course, at the heart of things when it comes to the Oxford Literature Festival and they frequently host a series of events with a bookish theme. Blackwell's are an Oxford institution and now the shop also benefits from being located next door to the Weston Library – a new outpost of the Bodleian. If you haven't been – just go – now.
Terry Potter
October 2015
(photo:  Wiki Commons Soham Banerjee )