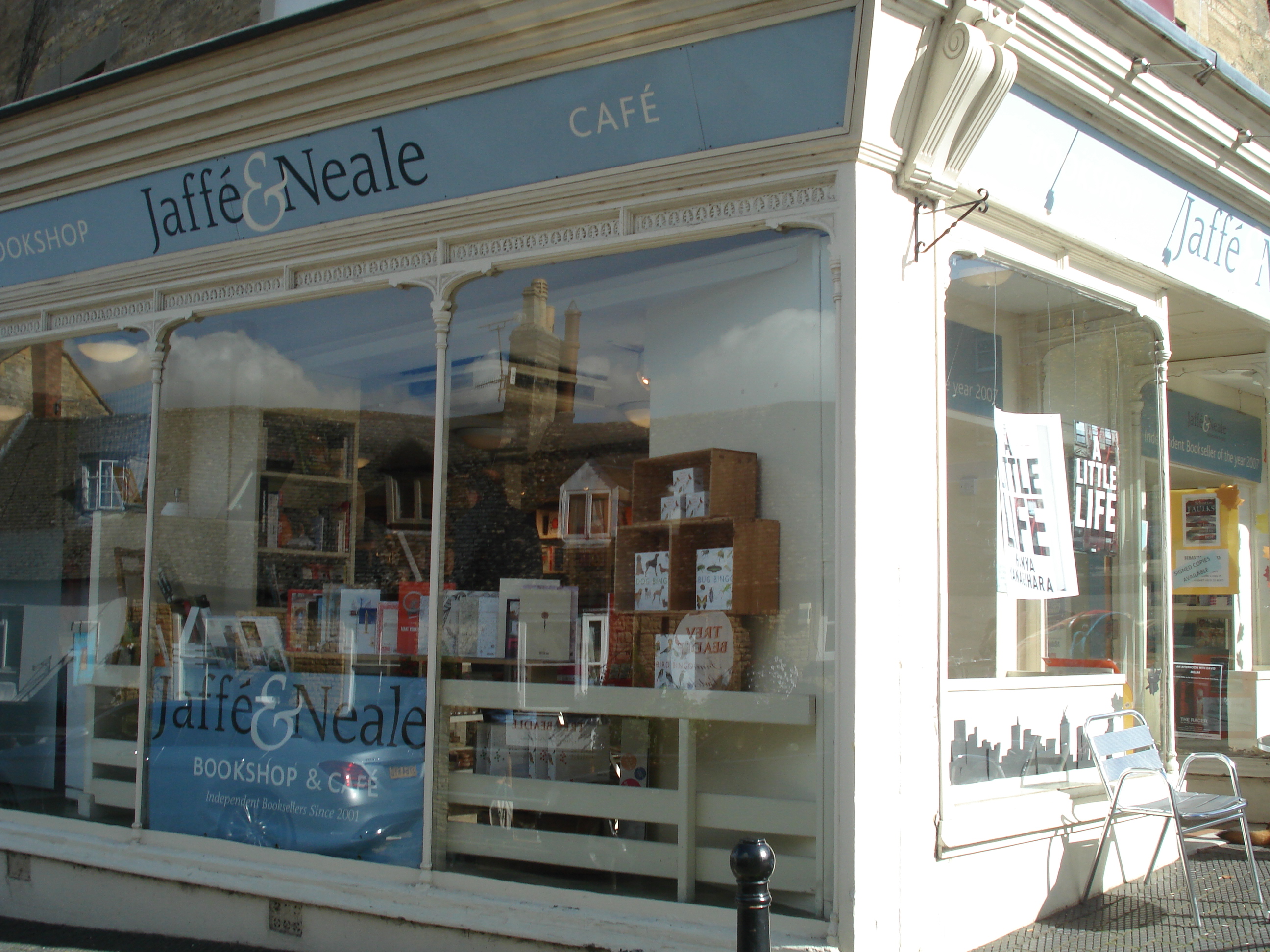 posted on 30 Sep 2015
Jaffe & Neale, Chipping Norton
It's a fair distance from where I live to Chipping Norton and it's a journey into the backyard of the likes of Jeremy Clarkson and David Cameron, so there has to be a good reason to make the trip. The independent bookshop - Jaffe & Neale - situated on the corner of what is essentially a tiny market square is one of the things that makes the trek worthwhile.
It's not a big shop but there isn't any feeling of claustrophobia because the big plate-glass front windows flood the shop with light and this provides a real sense of openness - despite the fact that the  front part of the premises and the outside apron is taken up with seating and tables for a cafe that sells excellent tea, coffee and a fairly sinful selection of home-made cakes.
The stock is well displayed on some pretty high-end shelving units and they give quite a lot of space and prominance to local authors. They also seem to get a fair selection of signed hardback new editions which are certainly going to be of interest to collectors. There is a very substantial children's section which has just been moved from the back room into the front half - successfully, I think. Upstairs they have a selection of second hand books - nothing antiquarian - which they now keep in a newly created reading room complete with comfy sofas.
I've also found everyone who works in the shop helpful and pleasant - whether you're spending quite a lot on books or just buying a coffee. I live too far away to take advantage of the guest authors they sometimes host in the shop or the small festival that takes place in Chipping Norton but for those who can make it out of an evening there are some interesting events to attend.
I do try, however, to  get out to visit this shop about once a quarter on average and I'm rarely disappointed. I think you'll like it too.
Terry Potter
October 2015