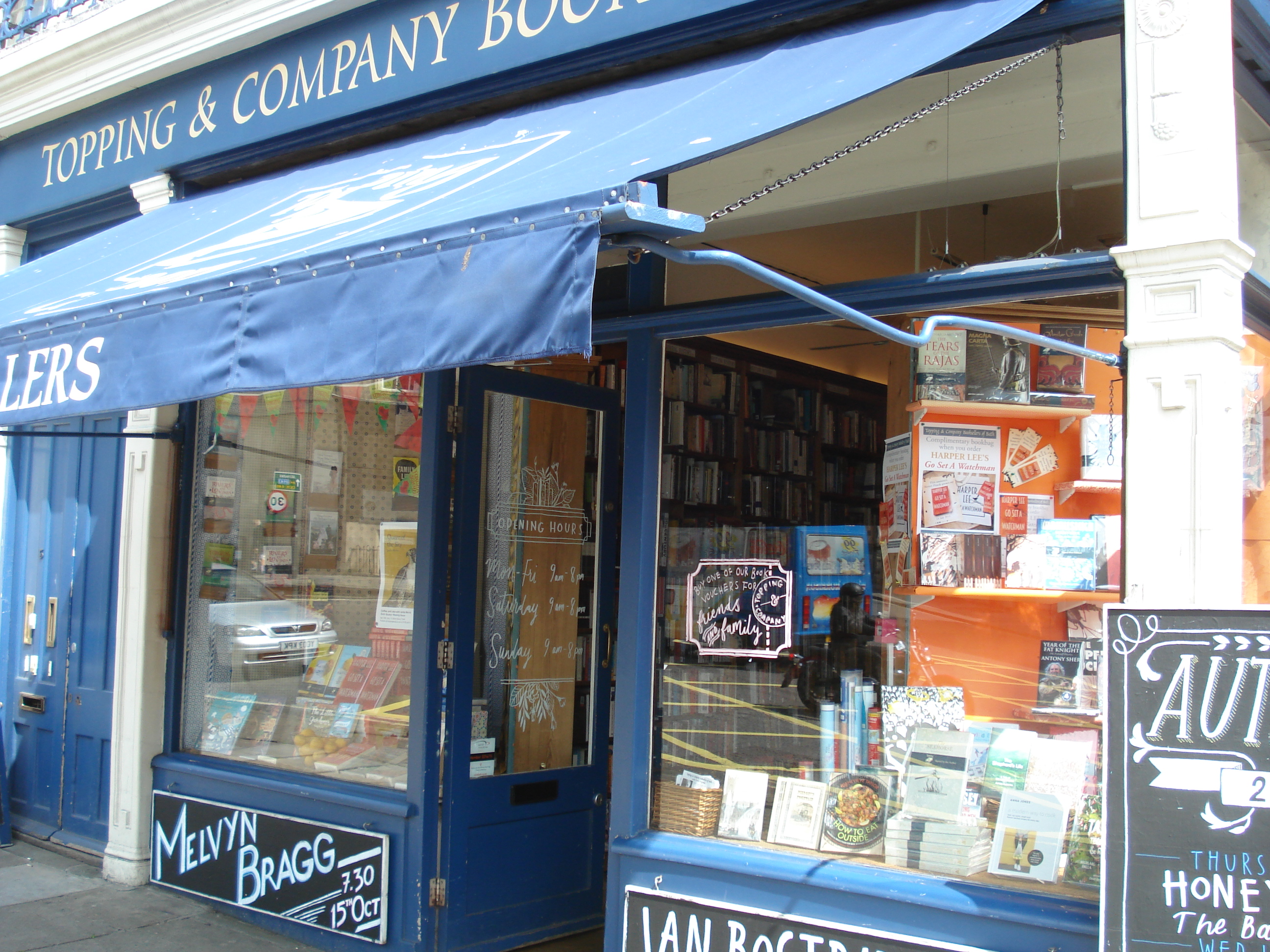 posted on 19 Jul 2015
Topping & Company  in Bath
Not a second hand bookshop but one of my favourite independents and I couldn't imagine a trip to the city of Bath without dropping in. The shop is an absolute hub of book-related actvity because they don't just sell them, they host all sorts of related events and book signings. 
The shop is situated on a main road  at a pretty busy junction and it occupies the corner position - you can't miss it with it's bright blue colour scheme and the bold chalk-boards that advertsie their events. Inside the shop is satisfyingly lofty and deep (in all senses of those words). Bold wooden shelving packed with stock that's well cared for and often with cellophane covers to keep them pristine. The wooden floor has the satisfying clunk of foot-fall and there are tables with new releases running the length of the shop.
I'm not sure how they do it but they have a really impressive array of signed first editions of many of the new releases - something that seems to be becoming more rare at places like Waterstones - and they sell these signed copies at cover price. They do, however, keep some signed copies of older, best selling stuff that is priced at  a level more in keeping with the collectors market. I have never made a vist there without leaving with something that I don't expect to find elsewhere. We always take a look at the children's book section because its often a good guide to the overall quality of the shop - if you love books you should also love children's books. Toppings clearly does because their children's section (corner) is excellent. That may be a reflection of the fact that Bath has its own children's literature festival too.
Like Daunt's in Marylebone High Street in London, Toppings has a real buzz to it. I think the key to this is that the staff make themselves busy; they keep the shelves stocked and in order rather than slumping behind the till waiting to take money. They are also thoughtful and enthusiastic - which gives you confidence that they know their stock and if you needed advice they would be more than happy and capable of giving it.
Go there. Take money. Expect to spend some time.
Terry Potter            July 2015