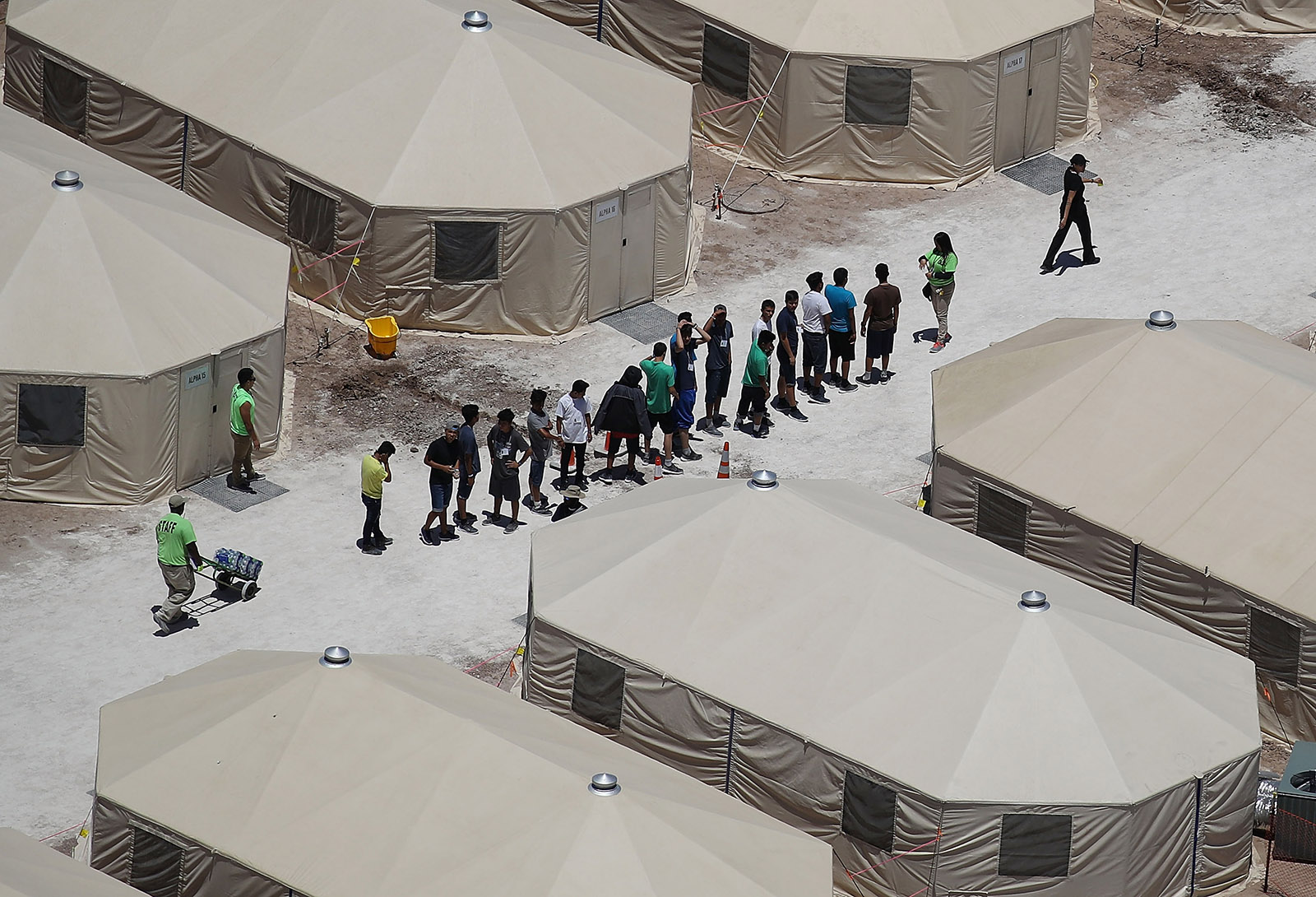 posted on 08 Nov 2018
Concentration Camps for Kids: An Open Letter by Alberto Manguel, Maaza Mengiste, Margaret Atwood, Salman Rushdie, and Colm Tóibín, et al.
This article has been published in The New York Times.  It begins:
In Tornillo, Texas, in rows of pale yellow tents, some 1,600 children who were forcefully taken from their families sleep in lined-up bunks, boys separated from the girls. The children, who are between the ages of thirteen and seventeen, have limited access to legal services. They are not schooled. They are given workbooks but they are not obliged to complete them. The tent city in Tornillo is unregulated, except for guidelines from the Department of Health and Human Services. Physical conditions seem humane. The children at Tornillo spend most of the day in air-conditioned tents, where they receive their meals and are offered recreational activities. Three workers look after groups of twenty children each. The children are permitted to make two phone calls per week to their family members or sponsors, and are made to wear belts with phone numbers written out for their emergency contacts.
You can continue reading the full article on this link to The New York Times