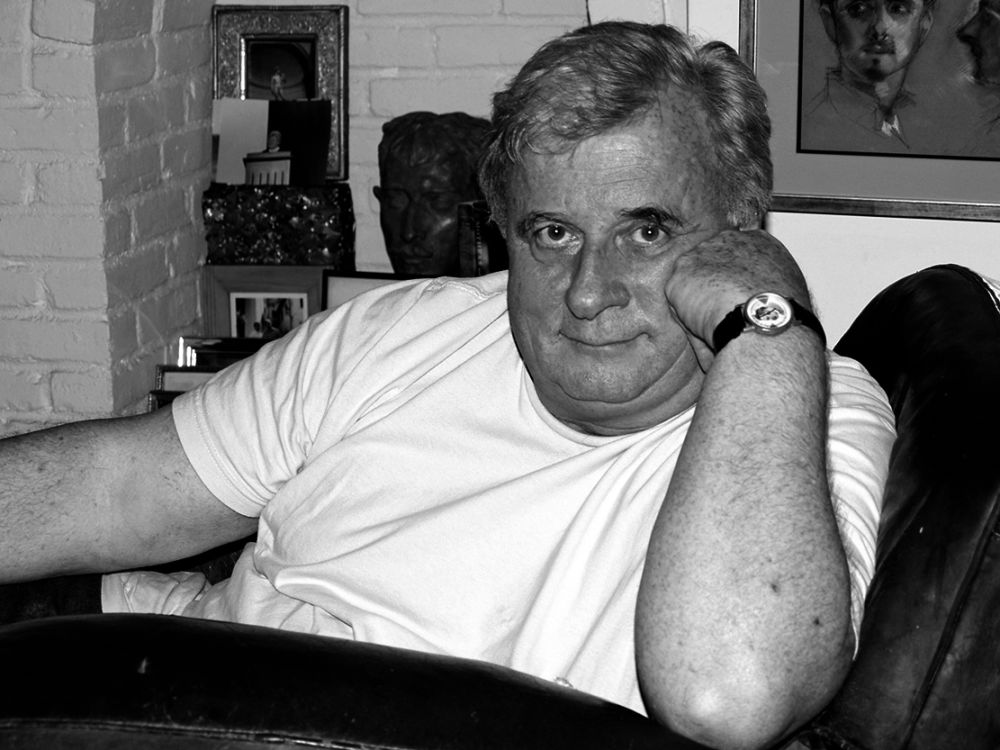 posted on 04 Jun 2018
Edmund White, The Art of Fiction an interview by Jordan Elgrably
This article has been published on the Paris Review website. It begins:
I first met Edmund White following his move from New York to Paris in 1983. His novel A Boy's Own Story (1982) had been recommended to me by Odile Hellier, in whose American bookshop, The Village Voice, White was scheduled to read. On the evening of the reading, the upstairs wing of Hellier's store was packed with curious newcomers. White's generous and genial personality, as well as his affective reading of his autobiographical novel—the first in a tetralogy dealing with gay experience in America—won White many new readers and inspired me to ask him to sit for an interview for the International Herald Tribune in April, 1984.
Over the next four years, White and I ran into each other often at various Paris gatherings, or at Village Voice literary evenings, and I meanwhile followed his essays and reviews in The New York Review of Books, The New York Times Book Review, and American Vogue, where he is a contributing editor. White's previous novels, Forgetting Elena and Nocturnes for the King of Naples, and States of Desire: Travels in Gay America, had already identified him as a fresh, original voice in American fiction as well as one of the country's most eloquent representatives of the gay community, but it was with A Boy's Own Story that he acquired a wide international readership. French critics praised his Proustian sensibility and compared his prose to that of Henry James; in England the novel sold well over one hundred thousand copies and began White's regular contributions to the Times Literary Supplement and The Sunday Times, among others. His fourth novel, Caracole, was described by the British magazine Time Out as "something to revel in: elegant, fabulous, almost sublime." Earlier this year, White's second autobiographical novel in the tetralogy, The Beautiful Room Is Empty, appeared. At present, White is at work on a biography of Jean Genet.
You can continue reading the full article on this link to The Paris Review