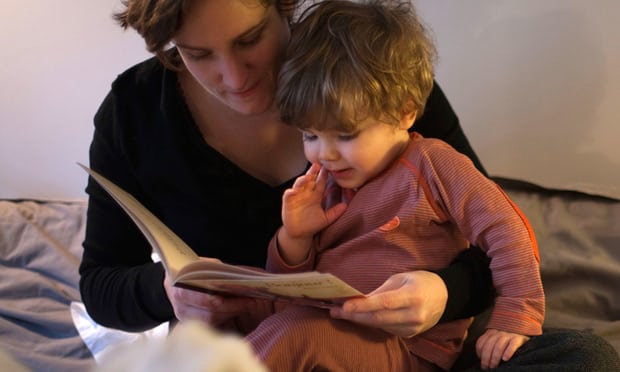 posted on 23 Feb 2018
Only half of pre-school children being read to daily, UK study finds
This article has been published by The Guardian. It begins:
The proportion of toddlers being read to every day has dropped by a fifth over the last five years, according to research warning that the decline is a significant threat to child development.
The annual Understanding the Children's Book Consumer survey from Nielsen Book Research, interviewed 1,596 parents of 0 to 13-year-olds, and 417 14 to 17-year-olds in the UK last autumn. It found that while 69% of preschool children were read to daily in 2013, that figure had dropped to just 51%.
As for why they were not reading to their children, 19% of parents of three to four-year-olds said "the struggle to find energy at the end of the day" was a factor, while 16% cited "the child's preference to do other things".
You can continue reading this article by clicking on this link to The Guardian