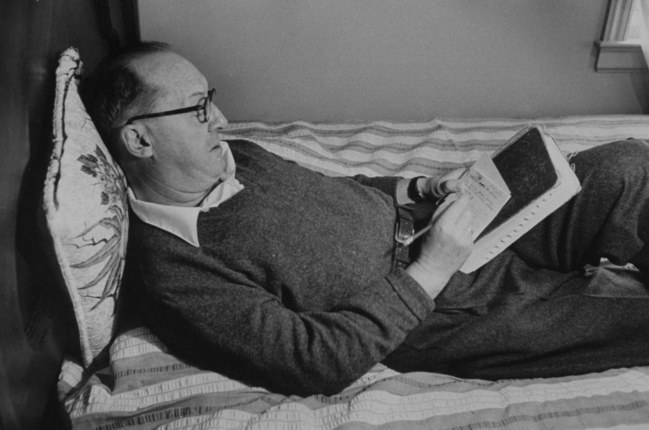 posted on 11 Feb 2018

The Enthralling, Anxious World of Vladimir Nabokov's Dreams by Don Piepenbring
This article has been published on the New Yorker website. It begins:
reams are boring. On the list of tedious conversation topics, they fall somewhere between the five-day forecast and golf. As for writing about them, even Henry James, who's seldom accused of playing to the cheap seats, had a rule: "Tell a dream, lose a reader." I can remember when I accepted that my own unconscious was not a fount of fascination—I'd dreamed, at length and in detail, of owning an iPhone that charged really, really fast.
How unfair it is, then, that Vladimir Nabokov can show up, decades after his death, with a store of dreams more lush and enthralling than many waking lives. In 1964, living in opulence at Switzerland's Montreux Palace Hotel, Nabokov began to keep a dream diary of a sort, dutifully inscribing his memories on index cards at his bedside in rubber-banded stacks. These cards, and Nabokov's efforts to parse them, are the foundation of "Insomniac Dreams," a recently published chronicle of the author's oneiric experiments, edited by Gennady Barabtarlo, a professor at the University of Missouri.
You can continue reading the article on this link to the New Yorker