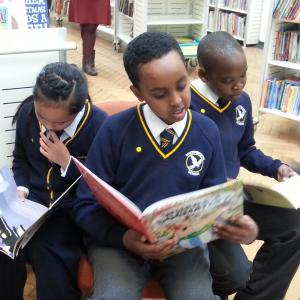 posted on 08 Feb 2018
Reflecting Realities : A research project from CLPE
This research brief has been published on the CLPE website. It begins:
Reflecting Realities is our new study into representation in children's literature. This research project will evaluate the extent and quality of ethnic representation in children's publishing. It is the first ever survey of its kind in the UK. The study will be produced alongside research from BookTrust, who will publish a report focusing on the number of children's titles created by authors and illustrators of colour in the UK over the last decade.
Funded by Arts Council England, the project aims to promote conversation and awareness around representation in children's books. The project findings will be announced in July.
You can see more details of how the research will be done on this link to CLPE