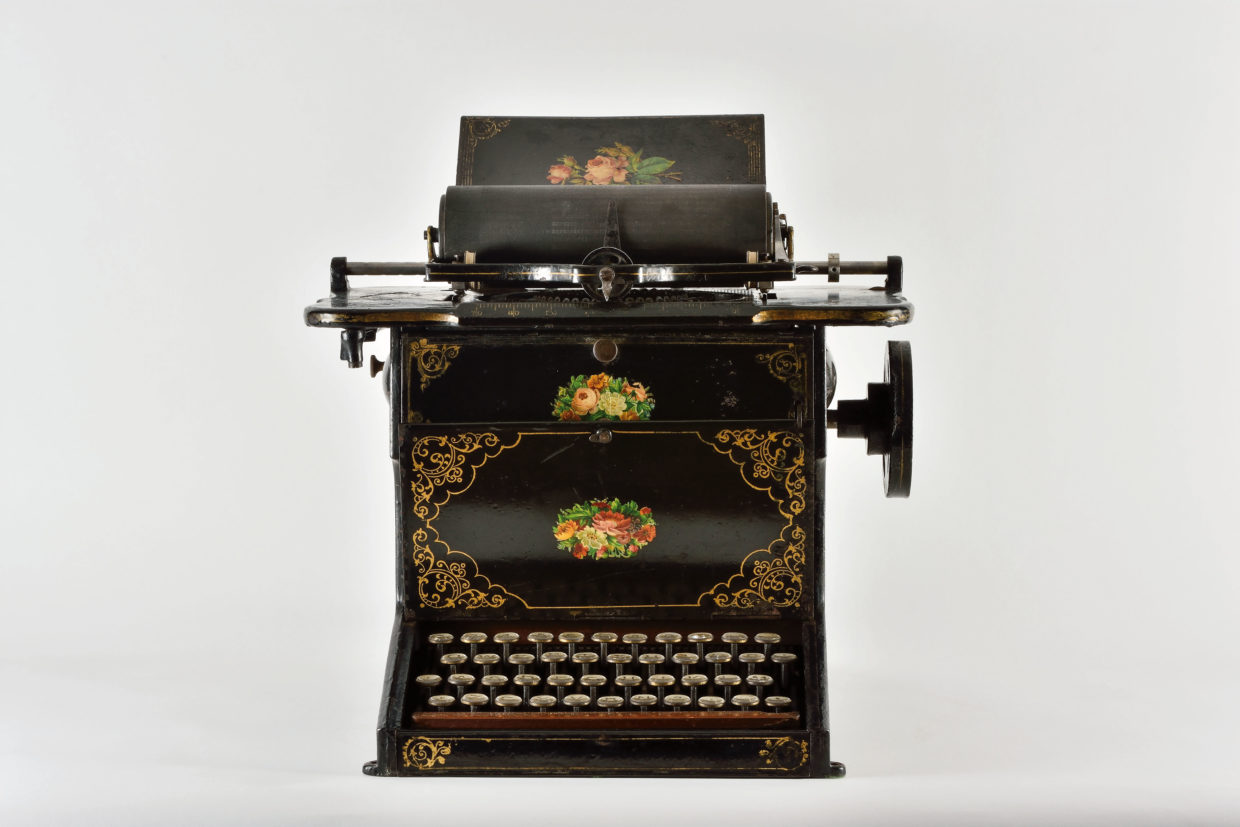 posted on 07 Feb 2018
Confessions of a Typewriter Addict by Anthony Casillo
This article has been published on the Literary Hub website. It begins:
In the late 1970s, I stumbled upon an old, long abandoned, Oliver typewriter stored away in the back room of a typewriter repair shop where I worked in New York City. The Oliver was unlike anything I had ever seen: an odd-shaped, green-colored monster with three rows of keys and typebars—U-shaped metal rods with type attached to them—positioned high above its carriage. It was old and deserving of greater appreciation than it was receiving there. It begged me to rescue it from that dark room—and potentially the trash heap. So, I packed up the 30-pound orphan and carried it home on the subway during my standing-room-only rush-hour commute.
Once home, I began to explore this beauty a little further. The Oliver opened a door to a new world for me, one that ignited my curiosity about the early history of the typewriter. Before this point, I had never given a thought to the early days of the typewriter industry. Back then, interest in old typewriters was almost nonexistent and most machines were disposed of at the end of their useful lives.
You can continue reading this article by clicking on this link to The Literary Hub