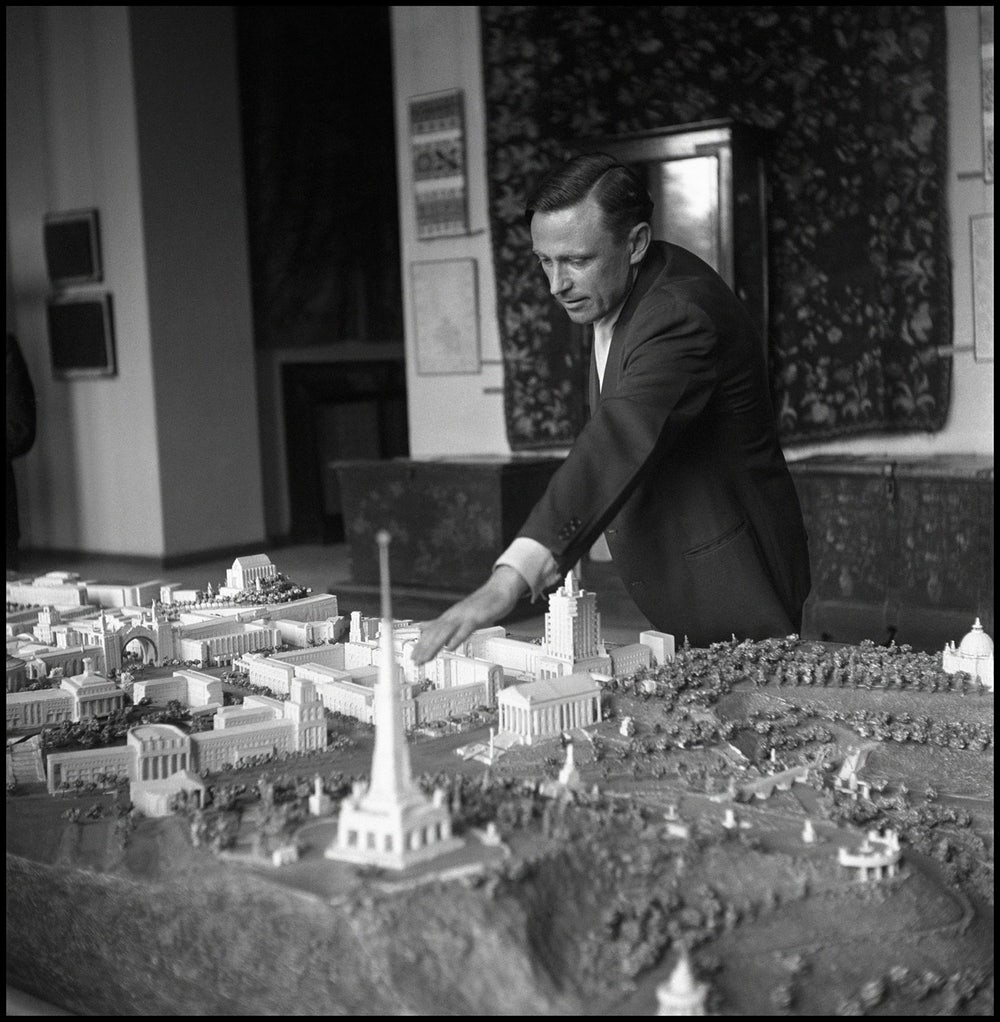 posted on 04 Jan 2018
Everyday Soviet Nostalgia by Laura Reston with photographs by Thomas Dworzak and Robert Capa
This article has been published on the New Republic website. It begins:
In 1947, John Steinbeck and Robert Capa set out to introduce America to Soviet life. Seventy years later, two journalists retraced their steps.
In 1948, John Steinbeck and photographer Robert Capa published A Russian Journal, one of the earliest attempts to chronicle everyday Soviet life for an American audience. The book featured rhapsodic, lyrical descriptions of the Russian countryside; happy peasants toiling away on collective farms in Ukraine and the Caucasus; and measured depictions of the bleak realities facing government clerks, intellectuals, and factory workers in the cities. "One spends no moment except under the smiling, or pensive, or stern eye of Stalin," Steinbeck wrote. "It is one of those things an American is incapable of understanding emotionally."
You can continue reading the full article on this link to The New Republic  website.