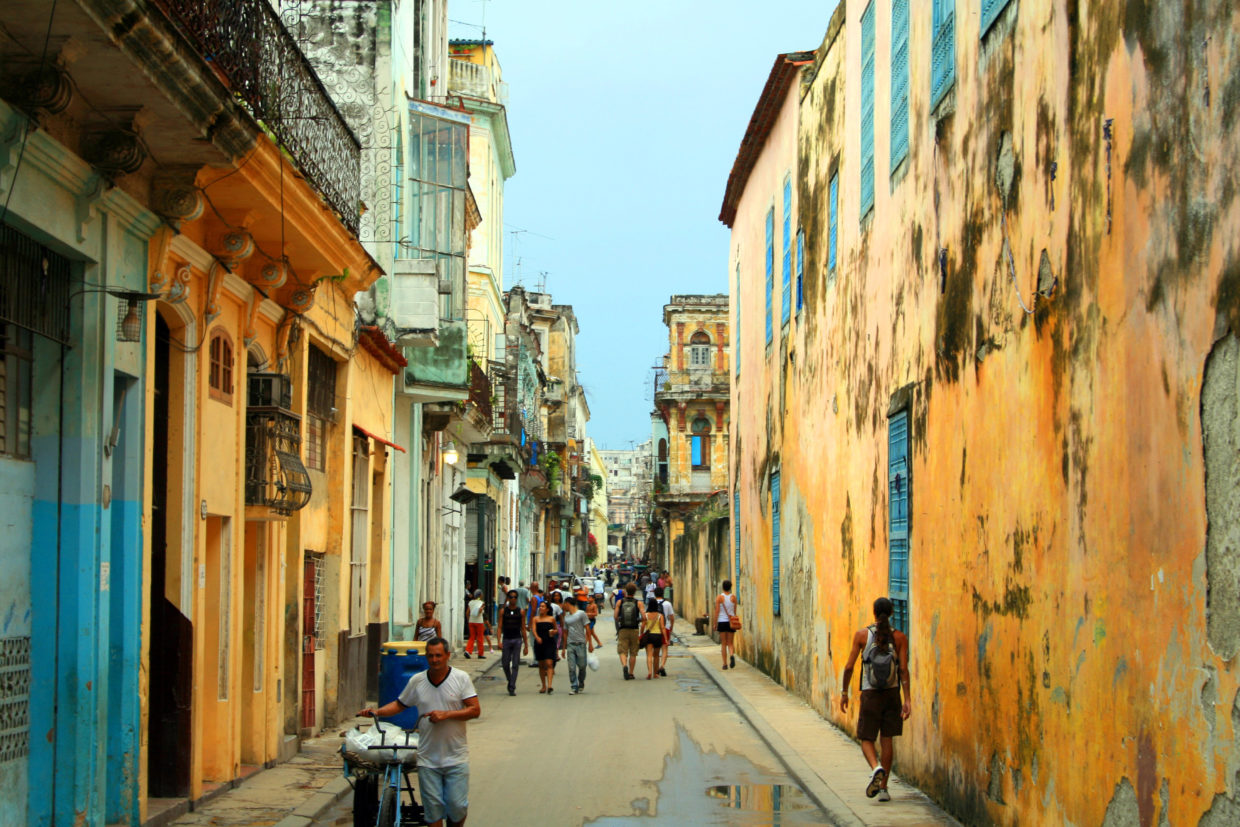 posted on 22 Dec 2017
A Journey Through Havana's Clandestine Book World by Ruben Galo
This article has been published on the Literary Hub website. It begins:
Eliezer was one of the first people I met in Cuba. It was 2002, and a Princeton professor by the name of Peter Johnston—the epitome of a WASP: very white, tall, thin,
serious, with blue eyes that stared intently ahead, expressionless—had invited me to accompany a group of students to the island. Peter had been traveling to Havana for years and knew many of its writers. He took me to Antón Arrufat's house; to Reina María Rodríguez's rooftop; to visit a young novelist who had just won a prize for his novel El paseante cándido. "That Peter knows everyone. Word has it he's CIA," a friend would later confess.
"You've got to meet Eliezer—he's the best bookseller in Havana," Peter Johnston said one day.
We took a taxi to El Vedado, got out in front of the Coppelia ice cream parlor, and walked until we reached an entrance on L Street bordered by four simple pillars. We knocked, and a voice from inside shouted: "It's open!"
You can continue reading the full artile by clicking on this link to The Literary Hub website