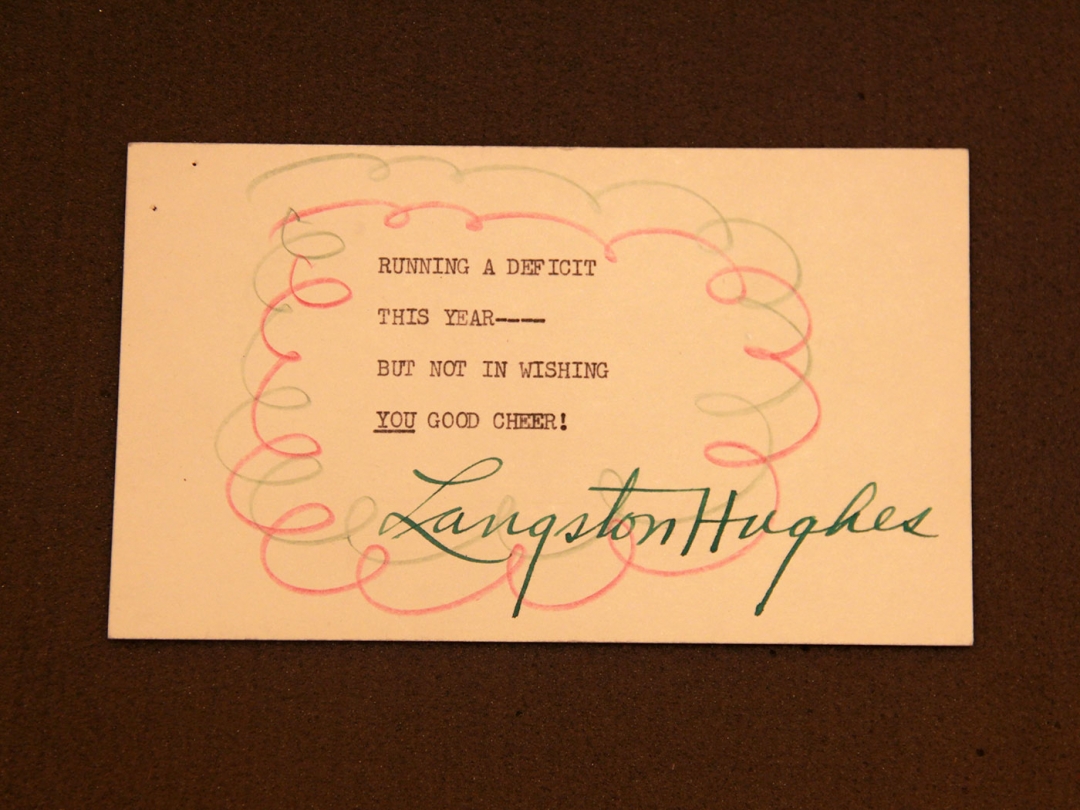 posted on 19 Dec 2017
Christmas Cheer from a Lean Year: The 1950 Holiday Cards of Langston Hughes by Allison Meier
This article has been published on the Hyperallergic website. It begins:
Christmas in 1950 was a low time for the writer Langston Hughes. The opera for which he'd written a libretto — The Barrier — was a commercial and critical failure; his recently published book Simple Speaks His Mind was critically praised, but not a bestseller. He was living with his friends Toy and Emerson Harper at 20 East 127th Street in Harlem, and attempting to work on a new book and opera. So instead of giving his large community of friends Christmas gifts, he sent out typewritten postcards that expressed both his financial state, and enduring holiday cheer. One proclaimed:
If times were not so doggone hard
I might send you a gift.
But since I'm broke as broke can be,
Here's just a Christmas lift:
Merry,
Merry,
Christmas!
You can continue reading the full article by clicking on this link to the Hyperallergic website.