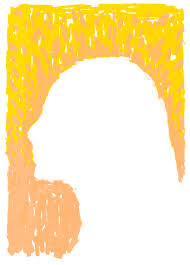 posted on 03 Dec 2017
The Enduring Power Of Aunties: A collection of stories about the complex relationships we have with our aunts by Kelly Conaboy, Gaby Del Valle, Aaron Edwards, Tirhakah Love, Judnick Mayard, Diamond Sharp, Vidal Wu
These short stories have been published on the outline website. The Preface begins:
When I think of the word "aunt," a few scenes come to mind, like fleeting vignettes blurred softly at the edges. I think of my Aunt Pat, a sharp-witted, strict, and adventurous matriarch, leading my family in an exercise to determine our individual "love languages." We each express our love differently, she'd say, and it was crucial that we understood those differences if we were to stick together.
I think of my Aunt Natasha, with a voice like Whitney Houston's, singing and playing a baby grand tucked into the corner of her home office. I think of the many family friends who were introduced to me as "auntie" and would forever be an extension of home. I think of the electric slide and "let him have a little bit of wine, he's old enough" when I wasn't old enough. I think of a spanking delivered by my mother's proxy and "let me tell you about your mom at your age" at Thanksgiving dinner. I hear arguments in Patois, hijacked games of Taboo, and crackling slams of dominoes on table glass because someone is winning, or bluffing, or both.
Read the stories on this link to the outline website.