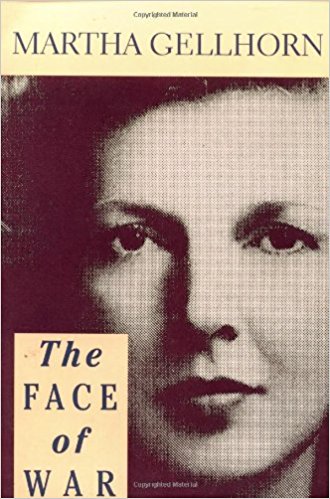 posted on 20 Nov 2017
Reading Martha Gellhorn by Bradley Davies
This article has been published on the Book Riot website. It begins:
Though her books are criminally overshadowed by the lesser literature of her ex-husband, Martha Gellhorn was one of the twentieth century's greatest, bravest and most incisive "war writers." Her long and prolific career in journalism took her first to Spain, where she covered the Civil War with her soon-to-be husband Ernest Hemingway, then to Finland, where she covered the Winter War, then to China, to Italy, to Germany, to Vietnam, to Israel, to El Salvador, to Nicaragua, and finally to Panama in 1989, by which time she was in her eighties and on the verge of a retirement foisted on her by age and declining mobility.
You can continue reading the full article by clicking on this link to the Book Riot website.