»
Ray Bradbury Validated My Desire to Write.
posted on 20 Oct 2017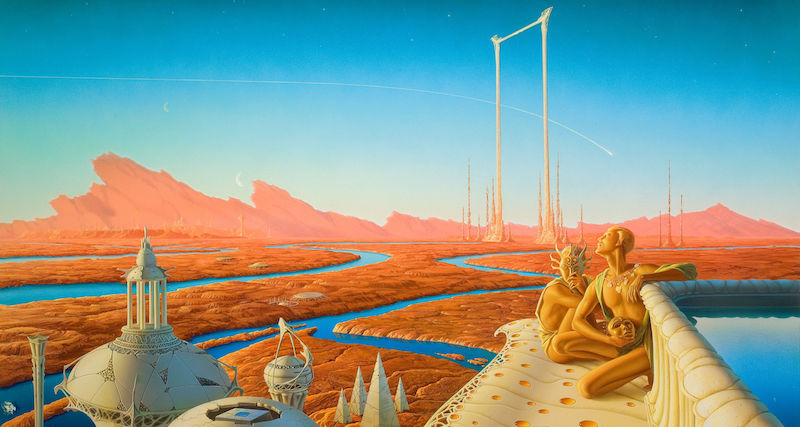 Ray Bradbury Validated My Desire to Write by Black Francis
This article has been published on the Literary Hub website. It begins:
In the beginning there was no Ray Bradbury. I had no need for the man, because I had his words. I was 14 years old, and I was deep into his world. The Illustrated Man. The Martian Chronicles. The October Country. At that time I probably couldn't have told you why I liked his books; I just did. I can't even really explain it now, but I read them and they prompted me to start writing down my own words. My high school English teacher gave me permission to ignore lessons so I could just write. He was validating my creative instincts, but Ray Bradbury had validated me first.
You can continue reading the full article by clicking on this link to the Literary Hub