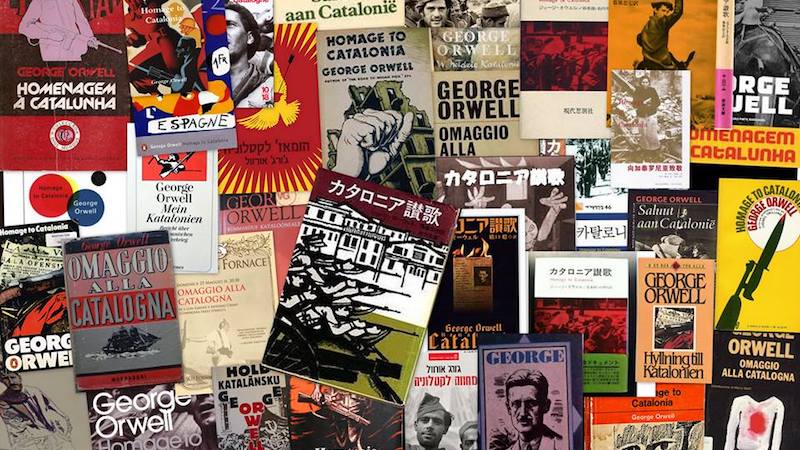 posted on 03 Oct 2017
The People vs. Tyranny:  George Orwell's Homage to Catalonia
This article has been published on the Book Marks website and is a reprint of an early reviw by Granville Hicks in The New York Times on May 18, 1952. It begins:
Because of what Orwell was, Homage to Catalonia, his account of his experiences in the Spanish civil war, is worth reading today, fifteen years after it was written. It was published in England in 1938. Now, two years after the author's death, it has been published over here, and it is alive, whereas most of the books about Spain that were published in this country in the late Thirties and were read are dead.
That Orwell should have gone to Spain was in no wise remarkable. Writers were streaming into Loyalist Spain from all over Europe and America—Malraux and Koestler and Hemingway and Dos Passos and countless others—and many of those who didn't go felt frustrated and guilty. Some went to fight and some to write, but they were all partisans, all certain that the issue was clear-cut—the people vs. tyranny.
You can continue reading the full article on this link to the Book Marks website via The Literary Hub