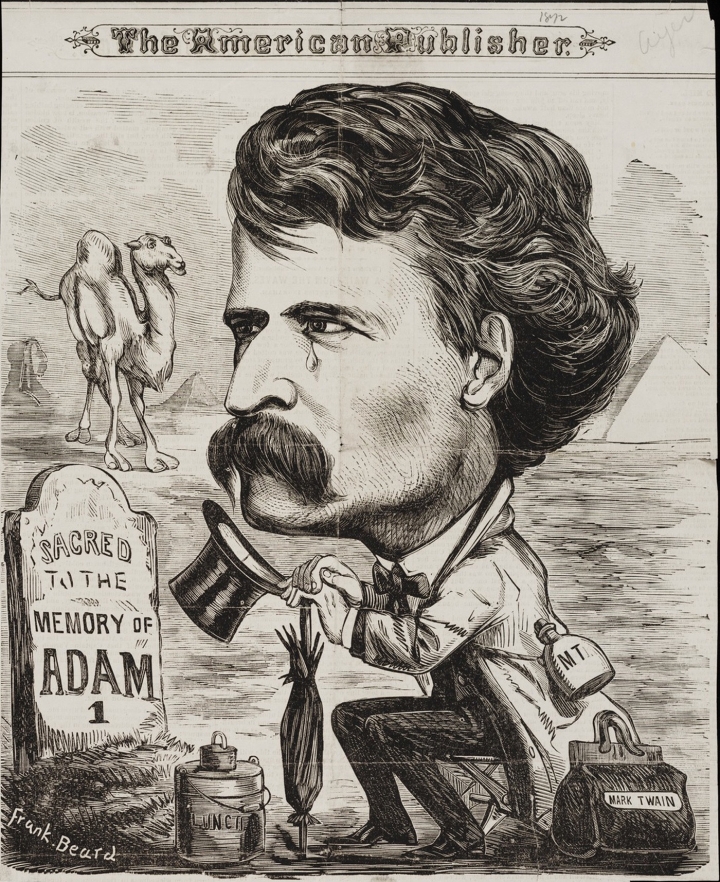 posted on 22 Sep 2017
How a Mark Twain Travel Book Turned Palestine into a Desert by Michael Press
This article has been published on the Hyperallergic website. It begins:
Years ago — a lifetime ago, it seems — I lived in Israel.  For three years I called the city of Ashkelon home. I was an archaeologist, and while I lived there I occasionally served as a tour guide to the site of ancient Ashkelon, now a national park within the modern city. Once I led a group of women from Hadassah, who had come to Israel in solidarity during one of the Gaza wars . (The group had their own Israeli guide with them, and he had brought them to Ashkelon.) As we toured the site, I mentioned something about the Early Islamic period, and one of the women in the group asked if there had actually been Muslims living there. Before I could tell her that we were standing on what had for centuries been farmland of the Arab village of Jura — a village depopulated in 1948 and subsequently bulldozed — the Israeli guide jumped in: "1066 … I mean, 1866."
Actually it was 1867.
And, in a scene worthy of The Innocents Abroad, he proceeded to tell of the emptiness and ruin and disappointment that met Mark Twain when he traveled to the Holy Land that year.
You can continue reading the full article by clicking on this link to the Hyperallergic website