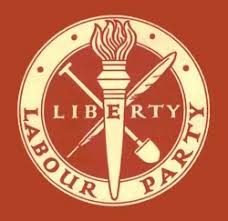 posted on 30 Aug 2017
The Labour Party: A Socialist Reading List by Tom Blackburn
This article has been published on the New Socialist website. It begins:
Since Jeremy Corbyn's initial election as leader of the Labour Party in July 2015, the hundreds of thousands of people who have flocked into the party have been treated to something of a crash course on its culture, its organisation, its methods and, not least, the very substantial political differences contained within it. There is a vast literature on the Labour Party from left and right, ranging from the apologetic to the excoriating. There have already been two outstanding books on Corbynism itself - Richard Seymour's Corbyn: The Strange Rebirth of Radical Politics and Alex Nunns' The Candidate - both of which are essential reading.
As delegates prepare to gather for this year's Labour Party conference, here are some more of the most important, insightful and otherwise useful books on the party, its nature, its history, its outstanding figures, and the often ferocious battles which have raged within it over the years.
You can continue reading the full article and see the recommendations on this link to the New Socialist website