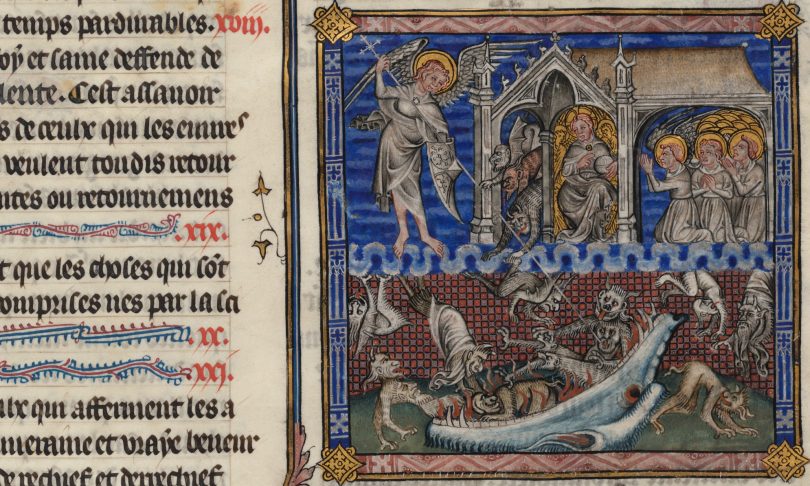 posted on 30 Jul 2017
When Books Had Chains and Pages Were Illuminated by Cammy Brothers
This article has been published on the Public Books website. It begins:
In a side room of the Boston College site of the three-part exhibition Beyond Words: Illuminated Manuscripts in Boston Collections (at the McMullen Museum of Art, Isabella Stewart Gardner Museum, and Houghton Library), a video displays the laborious process of transforming animal skin into parchment. Sparing us the slaughter of the animal (calf, sheep, or goat), the screen shows only the stretching and drying of the skin, the rubbing and powdering of the surface so that it will take the ink.
I'm not about to suggest that the new generation of hipster hunters expand their preferences from "farm-to-table" cuisine to "barnyard-to-bookstore" texts. But at a time when the president can set the presses running with a single tap on his smart phone, we might pause to reflect on the time and labor once required to make a book.
You can see the full article on this link to The Public Books website