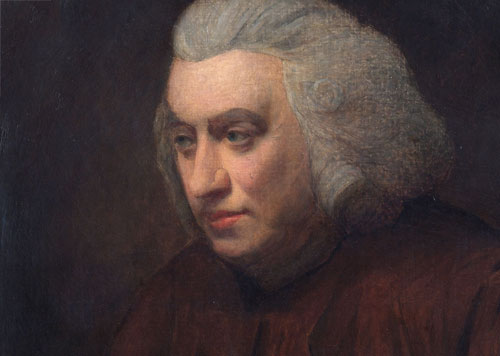 posted on 06 Jul 2017
The Lost Libraries of London by A.N. Devers
This article has been published on the Fine Books and Collections website. It begins:
On February 16, 1785, three months after Dr. Samuel Johnson died, James Christie, the founder of Christie's auction house, held a historic four-day auction of approximately three thousand volumes belonging to the Dictionary of the English Language author's library.
Christie had been auctioning books for fifteen years, but selling the preeminent critic an language expert's collection was a career-defining feather in his cap. Unfortunately for scholars, the catalogue produced for the sale is considered an example of what should not be done with a book auction catalogue, with many entries lacking proper titles, keeping scholars at a distance from what is arguably a keystone collection for studying the history of the English language and its origins.
You can continue reading this article by clicking on this link to Fine Books and Collections