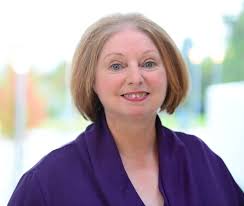 posted on 13 May 2016
'Kinsella In His Hole' by Hilary Mantel
The London Review of Books (LRB) website has published a new and original short story from the award-winning novelist, Hilary Mantel. It begins:
The year we killed our teacher we were ten, going on eleven. Mitch went first, the terrier, a snappy article with a topknot tied with a tartan ribbon. The morning we saw him we hooted. He didn't like us laughing and he flew to the end of his lead, and reared up snarling and drooling. 'Hark at the rat,' we said.
You can see it in full on the LRB website on this link.