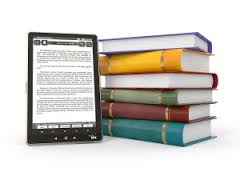 posted on 11 Feb 2016
Families embrace digital technology but children prefer print books to e-books
(from the Book Trust press release)
When BookTrust asked parents what format their child prefers for reading, print books came top for both reading for pleasure and reading for education.
The findings were revealed in our recent research The Digital Reading Habits of Children, February 2016, conducted in association with the Open University. It was designed specifically to explore young children's use of digital media and e-books, with a particular focus on children's reading for pleasure and shared reading with their parents at home.
It investigates parental reports of practices and the associated perceptions of these practices by parents of 0-8 year old children. In total 1,511 parents (886 mothers and 625 fathers) of UK children (825 boys and 685 girls) aged between 0-8 years completed the survey.
The key findings relating to digital reading habits include:
Print books are the preferred reading format for children.
Even highly digitised households use print books for children's reading.
Reasons for preferring print books over e-books for reading for pleasure include that the child likes turning pages, owning their own book and choosing books from the library
Most parents have concerns over children using interactive e-books, with only 8% having no concerns.
Parents want advice about interactive e-books
Those who would like to read the full report can do so on this link final-digital_reading_survey-11.2_.pdf