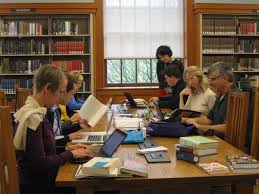 posted on 09 Oct 2015
This research report by Carolyn Miller, Kathryn Zickuhr, Lee Rainie and Kristen Purcell has been published by the Pew Research Centre and relates specifically to the Us experience of children, parents and library use. However, it's findings are very interesting and clearly transferable to the UK library visiting experience.
Both a summary and pdf's of the full report have been made available on the internet and so you can read the full report on this link.