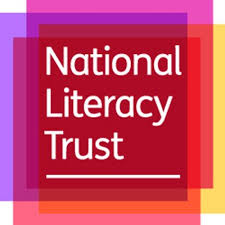 posted on 09 Oct 2015
An important piece of research by The National Literacy Trust.
They describe their report in this way:
Early Words Together is a National Literacy Trust programme that develops young children's communication, language and literacy through the support of families by peer volunteers. Over six weeks, the programme brings practitioners and volunteers together to enable target families to improve their home learning environment for children aged two to five.
The programme is delivered through small group sessions of one and a half hours, and includes an important peer support factor that helps parents:
Understand why they are important to their child's reading and language development
Adopt effective activities to enrich their play, engagement and attachment with their child
Benefit and increase their child's literacy, communication and language development
The two-year pilot programme, funded by the Department of Education, was rolled out in 120 children's centres and early years settings from April 2013 to March 2015, involving nearly 1,000 volunteers and 1,850 parents.
Evaluation of the programme by Coventry University's Centre for Research in Psychology, Behaviour and Achievement, shows the impact on the early literacy skills and behaviours of the families and children who took part.
You can find the full report on this link.