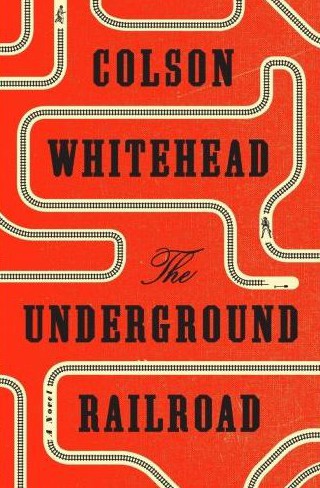 posted on 12 Mar 2017
The Underground Railroad by Colson Whitehead
There has been a tremendous buzz of excitement generated by Whitehead's book in recent months. Some of this has been creatd by glowing endorsements from the likes of Oprah Winfrey and Barack Obama but also because of the praise heaped on it by literary critics both in the USA and here in the UK.
Colson starts from an interesting conceit, that the underground railroad that helped so many slaves to escape their servitude in the American South and find liberation in the northern states was not a simply a name for a process but a real, nuts and bolts underground train. This piece of literal thinking allows Whitehead to mix a metaphorical story with the real and tangible experiences of the sort described in slave diaries and narratives that have come to light over recent years.
I have to say that the story he has to tell is gruelling and emotionally draining – the author pulls no punches with his descriptions of plantation life in the deep South and the sheer power of his writing draws you in and makes the reading experience visceral. Whitehead is daring in his use of language, the structure of the book and the way reality and unreality blend seamlessly. It's a mighty impressive piece of writing and the praise it's had is entirely understandable.
The story itself centres on the young slave girl Cora, working on a plantation in Georgia. Almost from the outset and because of her wilfulness, Cora is cast as an outsider and seen as potential trouble – not just by her white owners but by the black overseers. She has been abandoned by her mother who has struck out for freedom in the north without taking her along with her and this has sown a deep sense of resentment. The first section of about 70 pages is a scintillating condemnation of the brutal life of the plantation and the indescribable regime of arbitrary punishment.
When Cora is approached by another slave, Caesar, to  make a bid for freedom on the underground railway she starts a journey which will take her to a variety of hellish situations that promise freedom only to turn into a new kind of white-created nightmare.
Cora's life becomes intrinsically entwined with the disturbingly amoral Ridgeway, a slave-catcher who seems destined to be her nemesis. Ridgeway and his cronies are a truly terrifying creation and there seem to be echoes of both Cormac McCarthy and James Lee Burke in the way evil seems to take on human form.
Ultimately whatever the influences on this book it is most certainly Colson Whitehead's creation and one that is full of rage and the energy of the oppressed. What the author shows us in this book is not just the full horrors of plantation slavery and it's dehumanising effect but how the scale of the trauma that the captives experienced entered in the cultural memory of subsequent generations. It's almost as if the horror of slavery has entered into the DNA of the children and grandchildren of those who went through this time and that this has implications for race relations today. Whitehead doesn't labour this point or seek to make it too explicit but we are left to make connections to campaigns like Black Lives Matter for ourselves.
This is a fine book and it will certainly take its place alongside books like Lawrence Hill's Book of Negroes , Alice Walker's The Color Purple or Beloved by Toni Morrison which will be seen as modern classics of the genre – I strongly recommend this book if you've any interest in social justice and the oppression of minority groups but also if you want a complex, beautifully written piece of intelligent fiction.
Terry Potter
March 2017