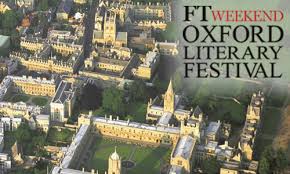 posted on 04 Jan 2016
Oxford Literary Festival 2016
The initial line-up for the 20th Oxford Literary Festival has been announced - but expect it to be added to in the coming months. The festival will run over the week between 2nd - 10th April and there are adult and children's events that you can book for now.
Go to the Oxford Festival webpage to see the full range but at the moment there aren't too many big hitting novelists so you might want to keep an eye open for what gets added.
The events pages can be accessed here.