News
No Logo at 20: have we lost the battle against the total branding of our lives?
posted on 12 Aug 2019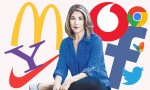 It was the bestseller that brilliantly critiqued the political power of the 'superbrands' and shot Naomi Klein to fame. Two decades on, we ask her, how does it stand up in our world of tech giants and personal brands?